To take my mind off the day to day doldrum of work, home walk the dog, work, home walk the dog, and not being able to do much else I've started to get back into mapping with Profantay's Campaign Cartographer 3+. I would like to be able to use all the Hex Geomorphs that I've designed along with some free style mapping that is not constrained within the seven or four hex boundaries (but still keeping them hex). The sheer number of outcomes for the Hex Geomorphs are staggering when you start to combine 3′, 6′, and 9′ passages and their connecting points on the face of the hex. So to help me organise a bit I started with the 6′ corridors using a style that mimics Ruins of the Undermountain which is one of my favourite Mega Dungeons of all time! I always liked the colour coded rooms of Core Room, Area of Interest, Teleport Area, etc.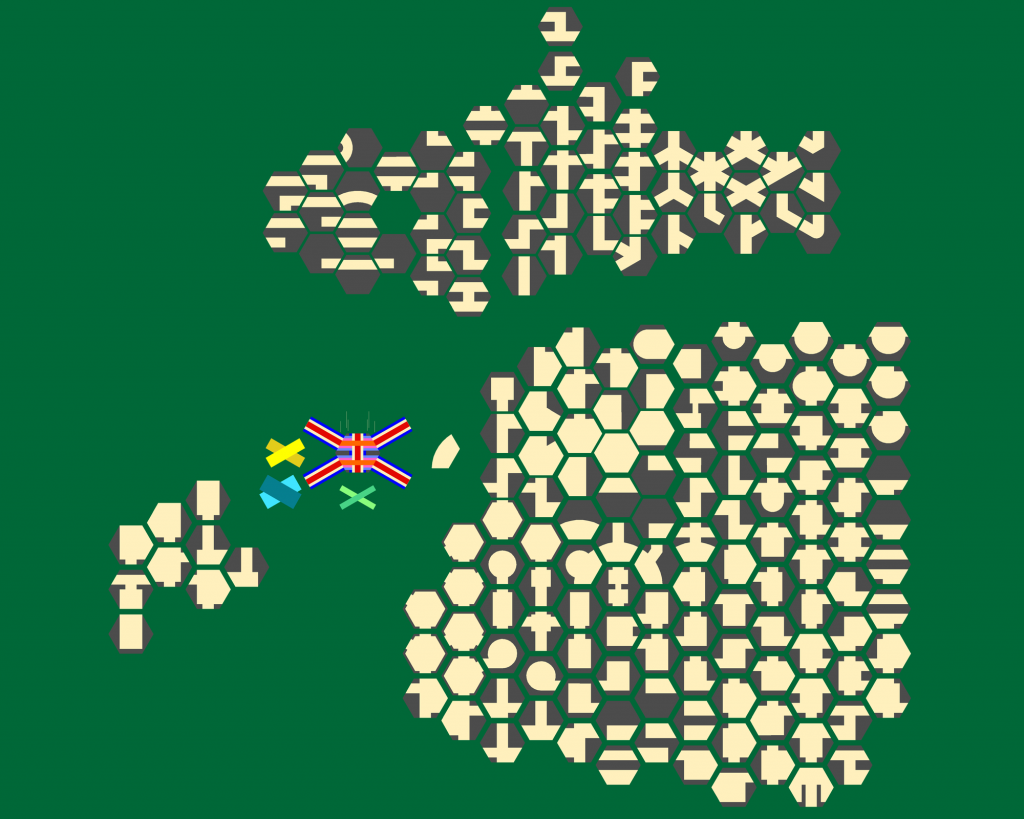 The great thing I find about using this old school style (is 1991 really old school?) is I can create them as symbols and just click, rotate, and place them where I want. Later when I have finished the set I can revisit it in a special saved version and then add walls. This way I will have Geomorph symbols in full texture that I can just place down and add dungeon dressing to later.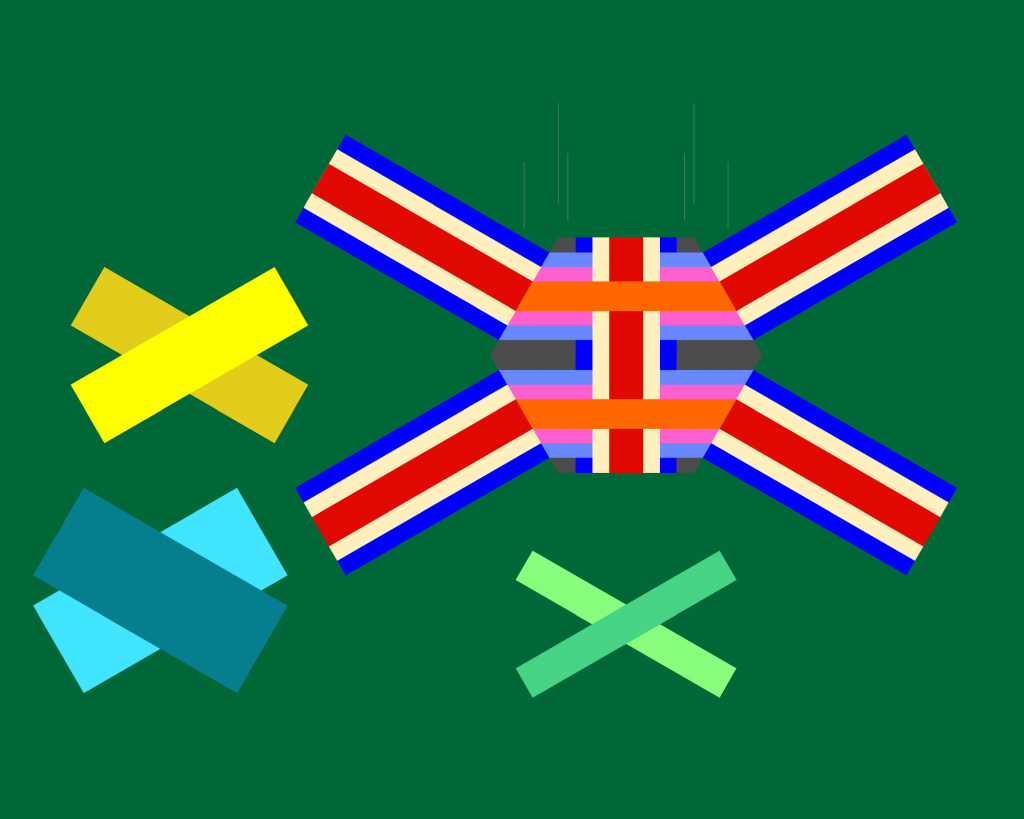 So I made three new layers called Template 3, Template 6, and Template 9 and froze them in CC3+. This way I can hide the layers I don't need. As per usual the width of the horizontal corridors are slightly narrower than their vertical counterpart due to the 120° angle corners which makes the corridors interact at 30°
Single = 3′ with horizontal being roughly 2.61
Double = 6′ with horizontal being 5.21
Triple = 9′ With horizontal being roughly 7.8
The map above was also made with a combination of free style and geomorphs. I would use this as a possible side encounter especially if I needed more time to finish the main scenario. Something like this can keep an adventure party busy and happy for an evening of gaming. Adding a series of portcullis down the 12′ corridor could give some tactical advantage/disadvantages and allow the thief like characters something to do.
I've been experimenting with different shapes of dungeons rather than the normal rectangular paper size.
Next is to create a new batch of symbols that adds more old school style of mapping.