I found some A4 magnetic glossy sheets for inkjet printers. I wanted to see if i could print out the Battle Tiles at 2 inches vertical hexes. This way it can be a 'mini map' during play and I can pull out the appropriate 7 inch Battle Tiles during combat or special situations like trying to find traps and secret doors.
Testing them out on my metal filing cabinet.  I have a white board that we have used in the past for gaming and will be using that set on the table during play.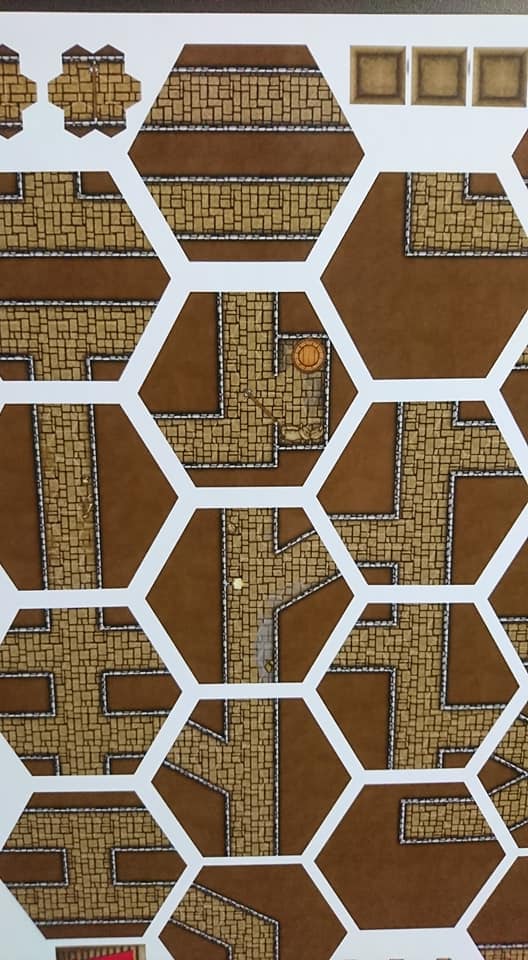 I am really pleased at the print quality that my Epson EcoTank ET-7750 was able to produce on these glossy magnetic sheets.  The stairs, doors, pits, and traps are a pain to cut out but they do stick to the top of the tiles allowing me to add features to the dungeon as well!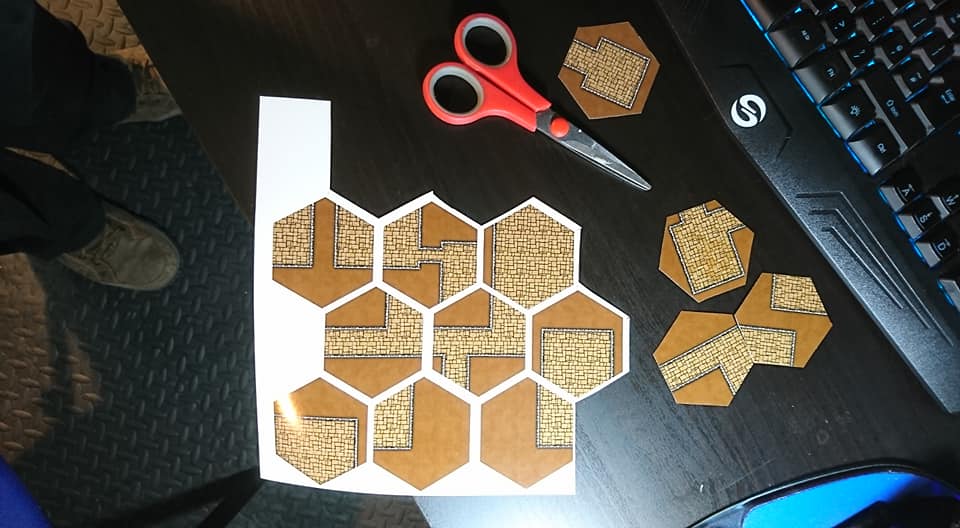 They cut better with a scissors then they did with the hobby knife. Now when we play I can place down the tiles as they explore the dungeons and they are just fun to play with on their own.