I just backed a kickstarter for MDF Jigs to make hex terrain with!  Each hex is 100mm Vertical Hex (point to point)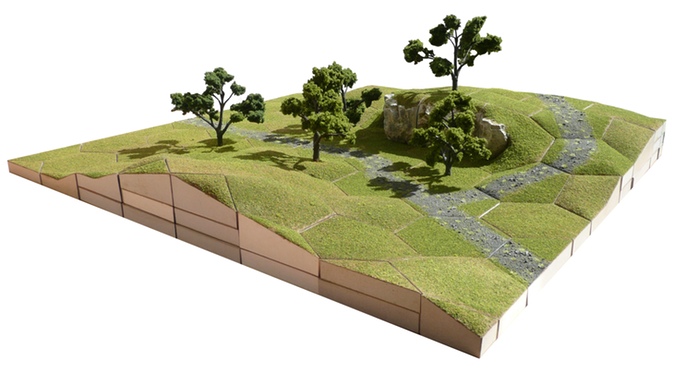 I wasn't sure if I was going to back it at first.  For GURPS I use 1″ (25.4mm) horizontal hexes and for this system it is 100mm vertically which allows for 25mm vertical hexes.  However I've decided that I'm not going to let it bother me as it looks so nice!  Here are the differences between the two.
It will mean that some miniature bases will overlap the hex.  However it looks so nice!
Look how amazing that looks!  With the risers it would be really easy to place a dungeon underneath the ground and terrain on top!  They are expected to arrive in March which will give me two months before Dungeon Fantasy Powered by GURPS arrives in May!
Also I will be able to use these for my wargaming as well.