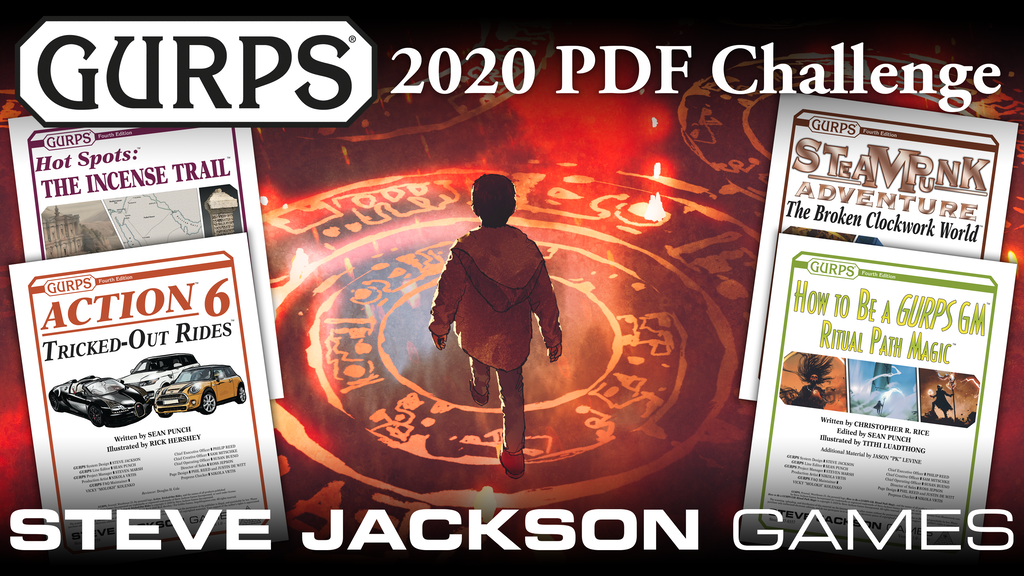 So probably not news to everyone but a new KickStarter for SJG is coming up and this one is GURPS related. " Can we unlock all twelve PDFs before the clock runs out? " So we have the titles to four of them and I'm excited about the Aciton 6: Tricked out Rides for my Monster Hunters game and How to be a GURPS GM Ritual Path Magic for my fantasy settings. Will there be a Dungeon Fantasy or DFRPG pdf in that lot? I dont' know yet. This is to be a short run KickStarter so make sure you subscribe for an update when it launches!
Edit 28/06/2020

News from Dungeon Fantastic including the titles for the first 6 of 12 pdf's!
GURPS Action 6: Tricked-Out Rides
GURPS Hot Spots: The Incense Trail
GURPS How to Be a GURPS GM: Ritual Path Magic
GURPS Steampunk Setting: The Broken Clockwork World
GURPS Action 7: Mercenaries
GURPS Dungeon Fantasy 21: Megadungeons
Look that the sixth title! Dungeon Fantasy 21: Megadungeons!! I'm really looking forward to this one!
Despite my constant bitching and moaning they still have not added UK or CA links for their print on demand, but that aside there are eight DFRPG titles and plenty of regular GURPS titles like Psionic Powers which I missed out on back in the day. These are all soft cover but the PoD is much better than it was originally so I'm not as hesitant to purchase them now.
GURPS Combat Cards in Print coming as well. I'm pretty excited to see those! They are only available for pre-order for those that backed the t-shirt KickStarter and only for the U.S. but once all the backers get their shirts they will be made available on Warehouse 23! So that is very cool! Something I've been asking for for over five years!
EDIT June 26th 2020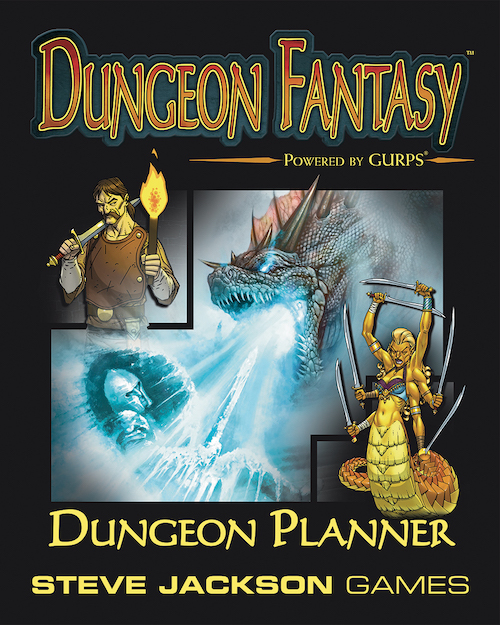 I plan on doing a review of Dungeon Fantasy Planner in the next month or so depending on how much time I have to hand draw and write in this planner. I went ahead and purchased the pdf and a PoD copy from Amazon. Anything to support GURPS Dungeon Fantasy and DFRPG!