Philip Reed is known for his works with Steve Jackson Games, however he has been doing a rapid fire of Kickstarters (28 in total so far) campaigns of useful RPG tools such as; The Book of Unusual Potions, for use with Fantasy RPGs , Delayed Blast Gamemaster, Dungeon Challenge Cards – For use with many tabletop RPGs. and most recently Dungeon Crafter's Sketch Book – Square and Hex Editions. I naturally backed this for the Hex edition. Although shipping is not available outside of North America he has made physical copies available through Amazon Print on Demand.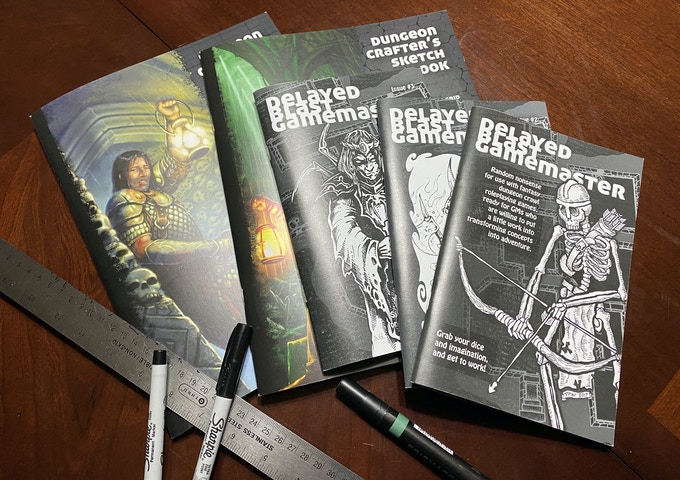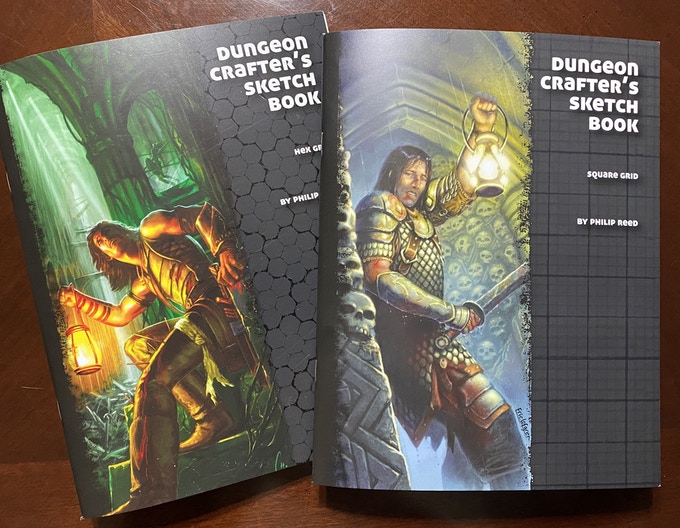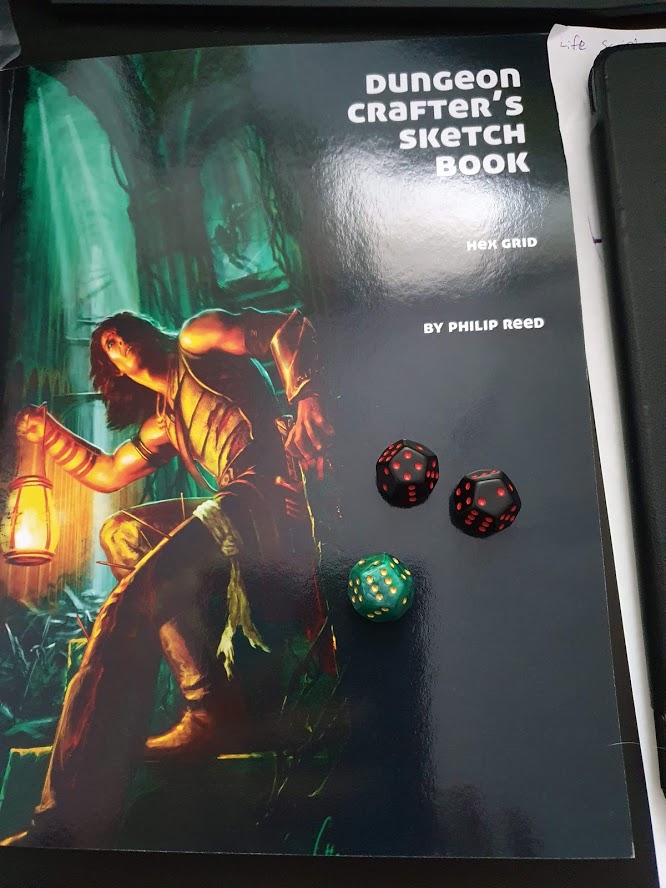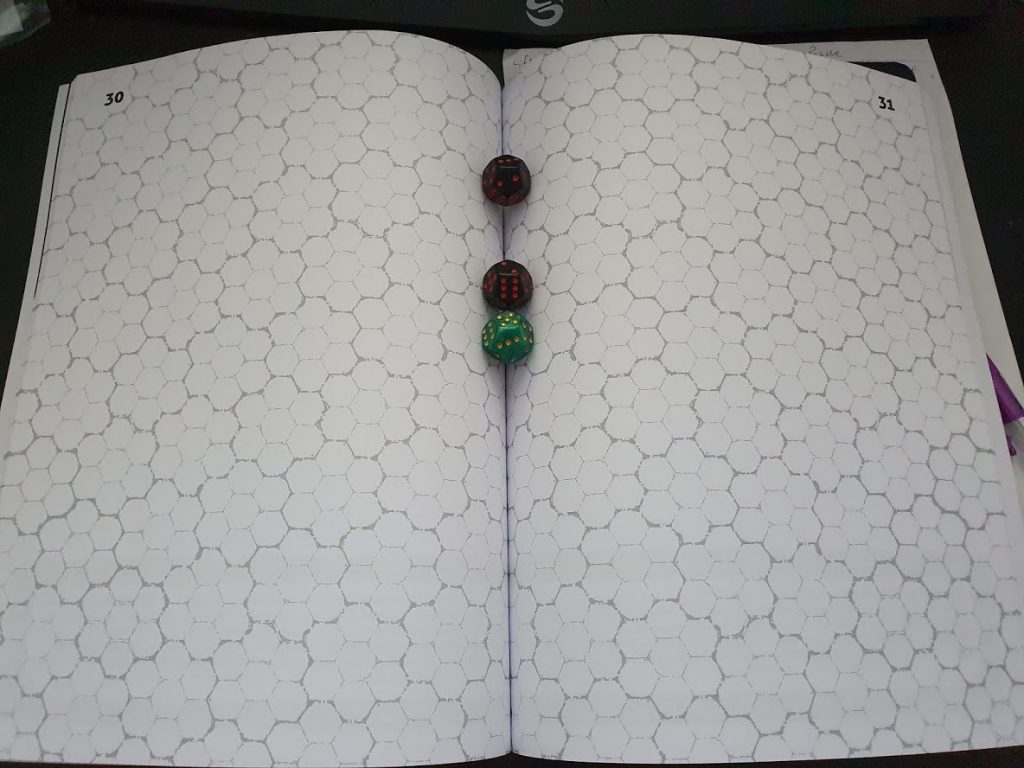 The PoD for the UK is perfect bound with good quality paper. I was pleasantly impressed! I've been in a mood to hand draw my maps lately and as primarily a GURPS player I'm happy to do all of it on hex paper. Each hex is 7mm with a thicker outline of a hex flower. I love the sketchy hand drawn style of the hex grid which really adds to the aesthetic of a hand drawn map.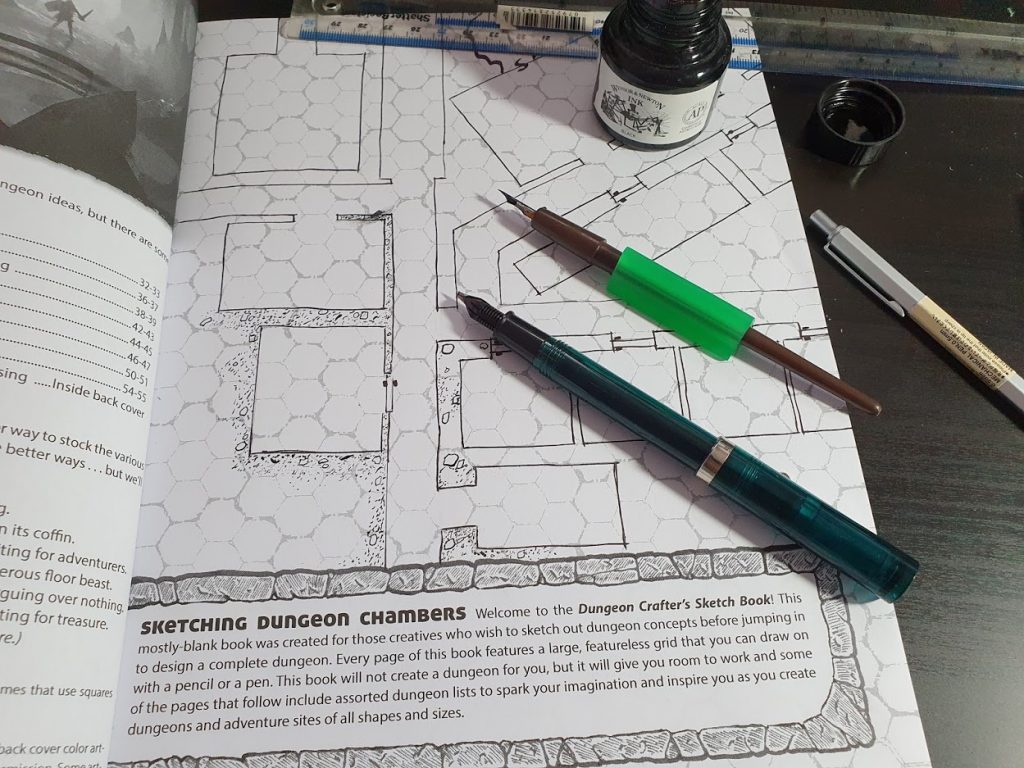 I tried several media types on the paper. The first was calligraphy pen and ink. The ink was barely visible on the back side of the page.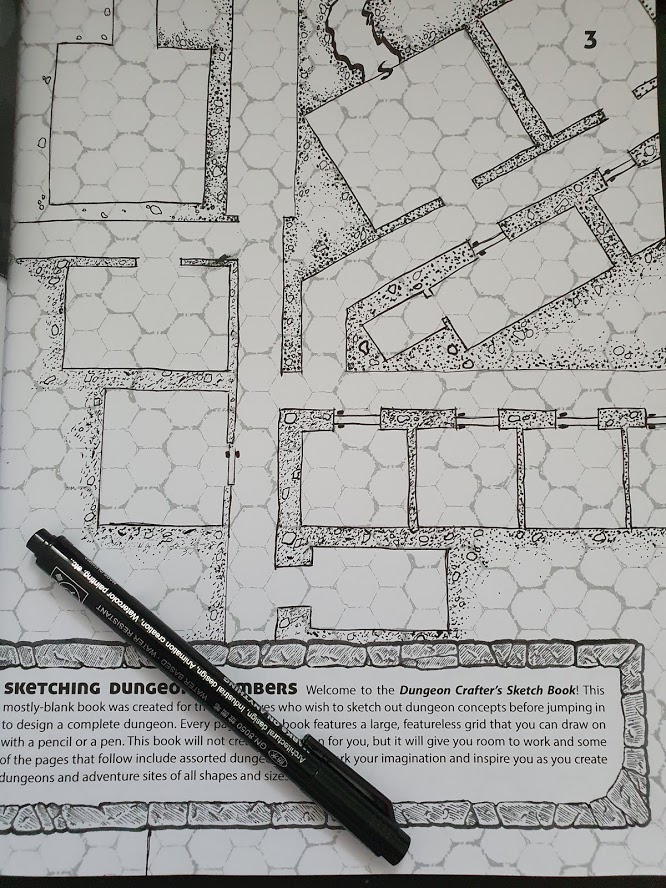 I then tried using my artist drawing pens ranging from 005 to 08. This bled through just slightly on the backside but nothing too distressing. I did put a couple of dots from Sharpe pens but they bled heavily through the paper so they are not ideal at all.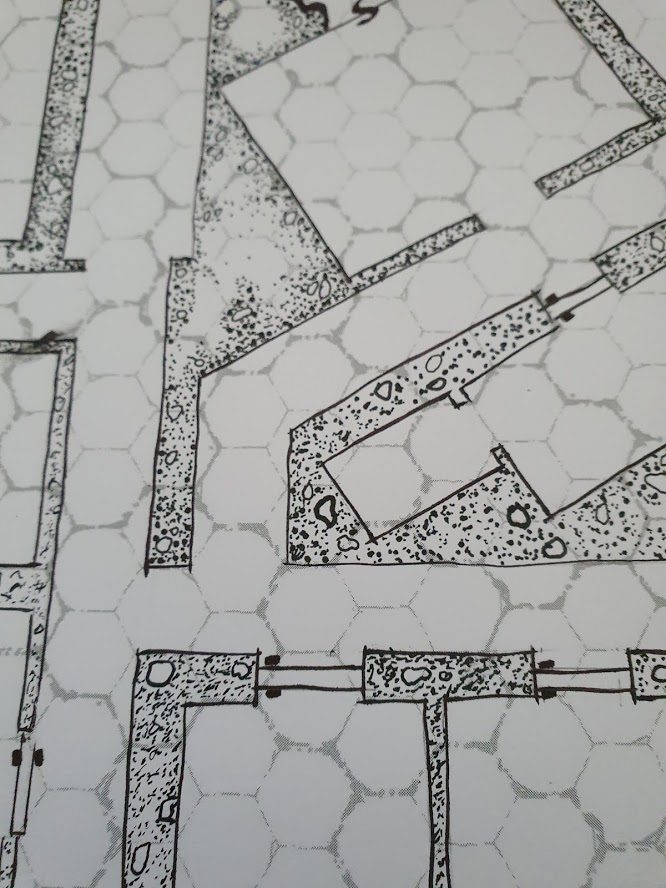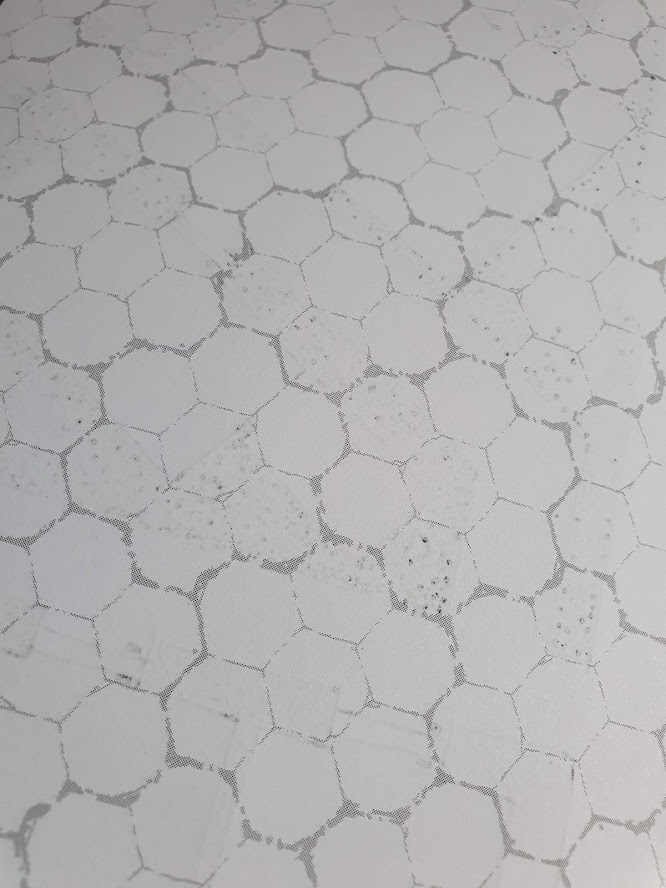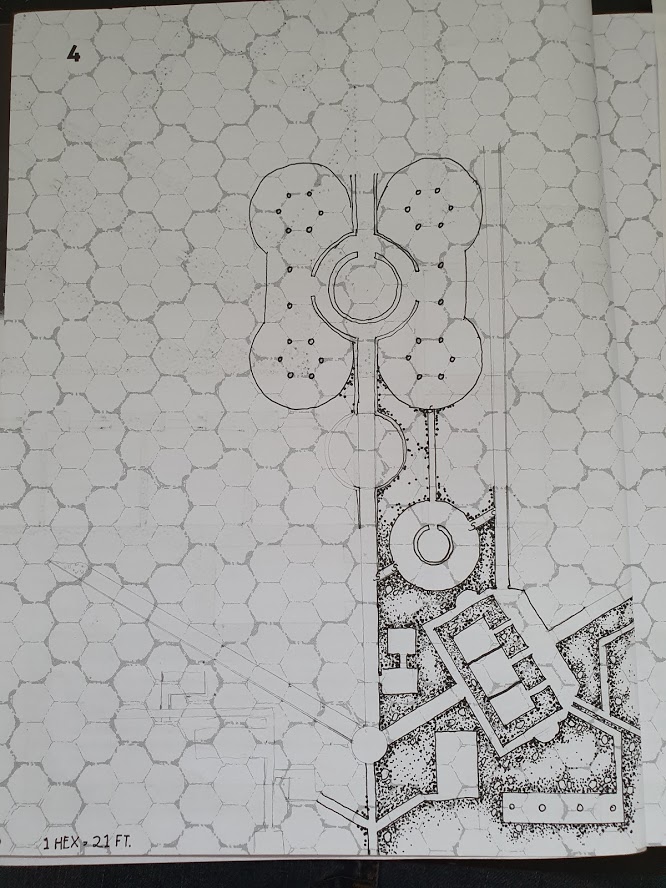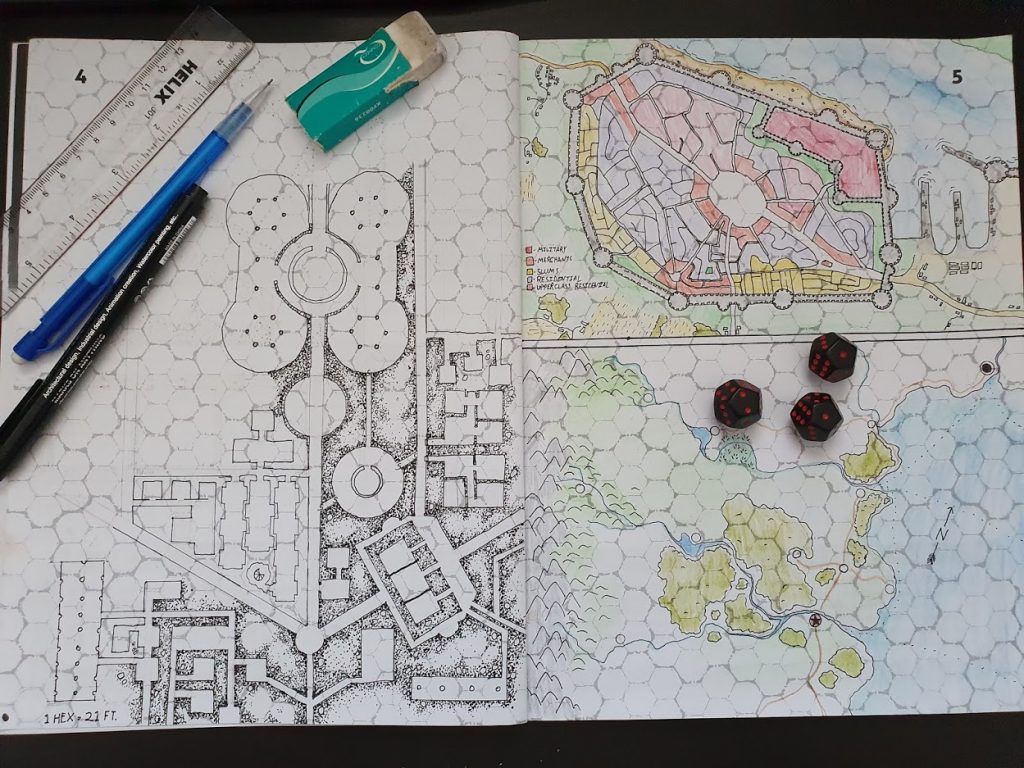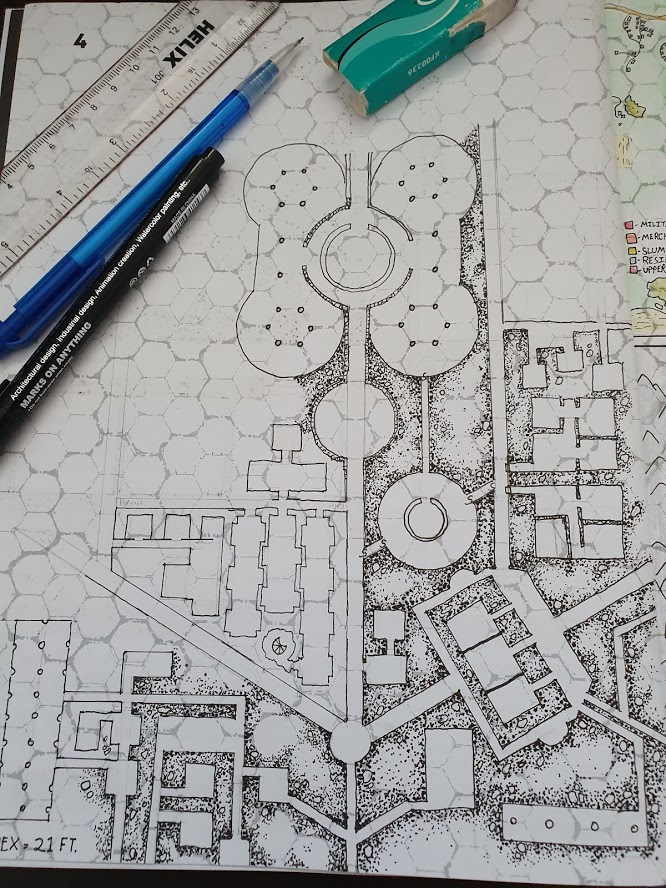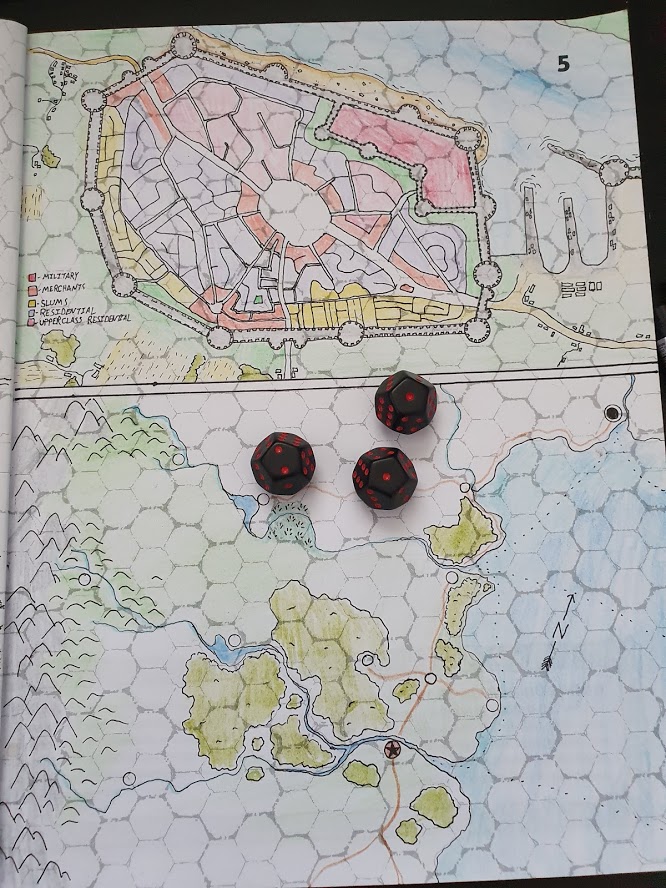 Coloured pencils work very well and I will now probable use my Calligraphy pens and the coloured pencils when using the book.
You can purchase the pdf's from DriveThruRPG
Or order a physical copy from Amazon.