I've got a horrid ear infection so that is the reason for no update other than this picture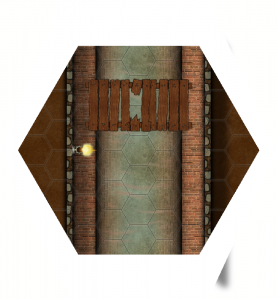 It needs work.  Probably going to have to make the sewer canal six feet instead of nine feet that way you don't need two additional tiles for a little corner.  I'm not entirely happy with the over all look just yet.
So if you have not guessed yet level one is going to be a sewer.