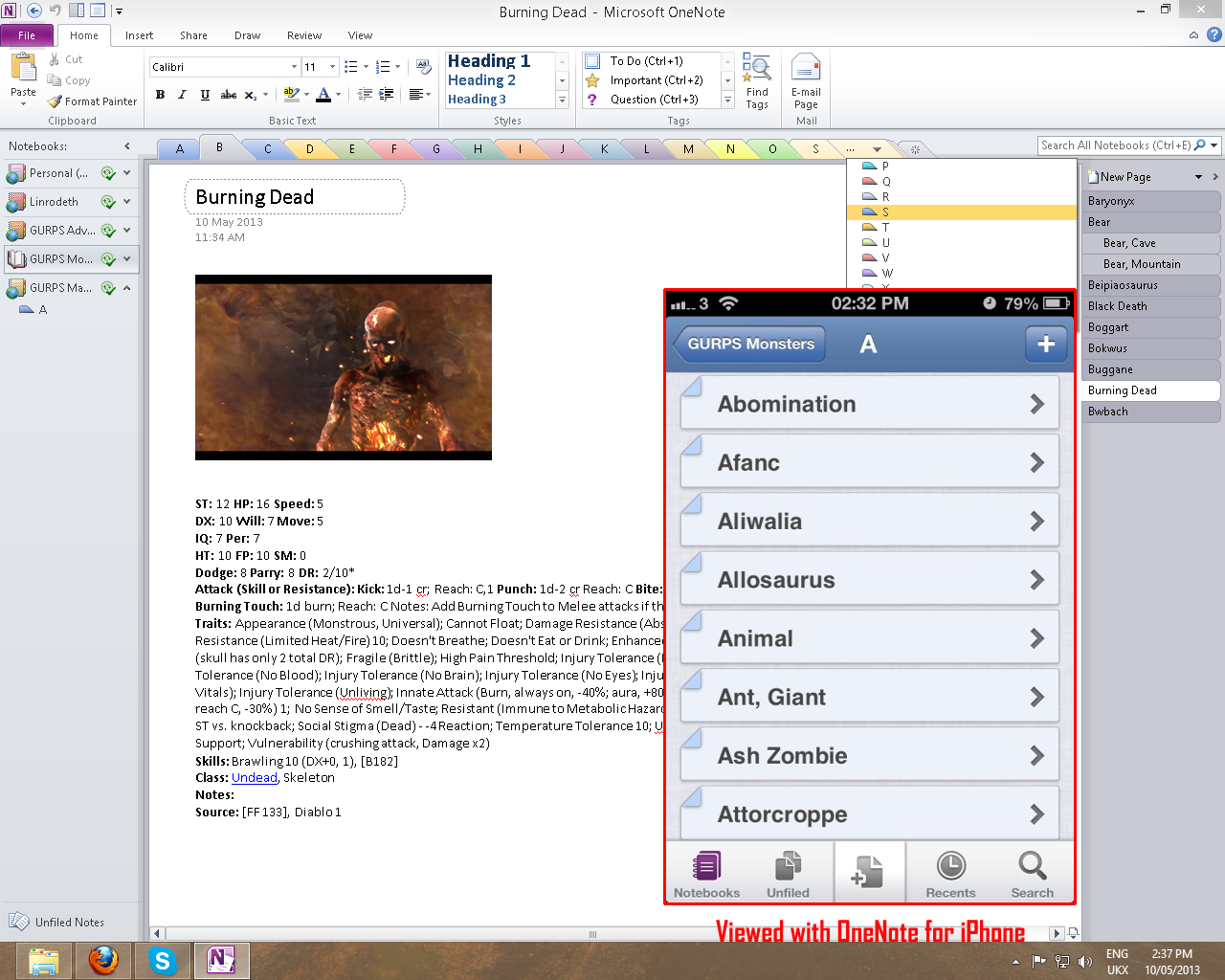 Microsoft OneNote is an amazing program that can be used effectively as a campaign manager.  There are other programs out there like EverNote, Realmscape and a few others but as I already have OneNote and use if for University I just stick to what I know.
OneNote acts just like a spiral notebook that you can keep adding pages and tabs to.  You may screen capture, use OCR, and links within OneNote and to pages on the internet for easy reference.  You can get Apps for both android and iPhone/iPad which I have used for my Android tablet and my iPhone.  The photo above shows a desktop picture overlaid with my iPhone screen cap.  I tend to place my maps into OneNote then number them in OneNote and link the numbers to the descriptions in another tab.  It works really well except the links won't work in the Apps.  I almost wish I would have waited for the Windows 8 tablet from ASUS instead of getting my Android.
I will be using this extensively in my GURPS Dungeon Fantasy Games.