I've finally finished the bulk of the cards needed for use during GURPS combat. This has been an on again/off again project since 2012. The idea comes from the GURPS Combat cards that you can download for free from Warehouse 23.  It is a great idea and very useful but I didn't like the basic design of the cards or the limited amount of information.  So I came up with my own version which you can enter your own text then print out for use during game play.
These are great for beginner or pro and if you use miniatures or counters with a hex map it turns the combat into a tactical table top war game.  I've considered making a play mat to place the cards on, much like you see with Collectable Card Games (CCG).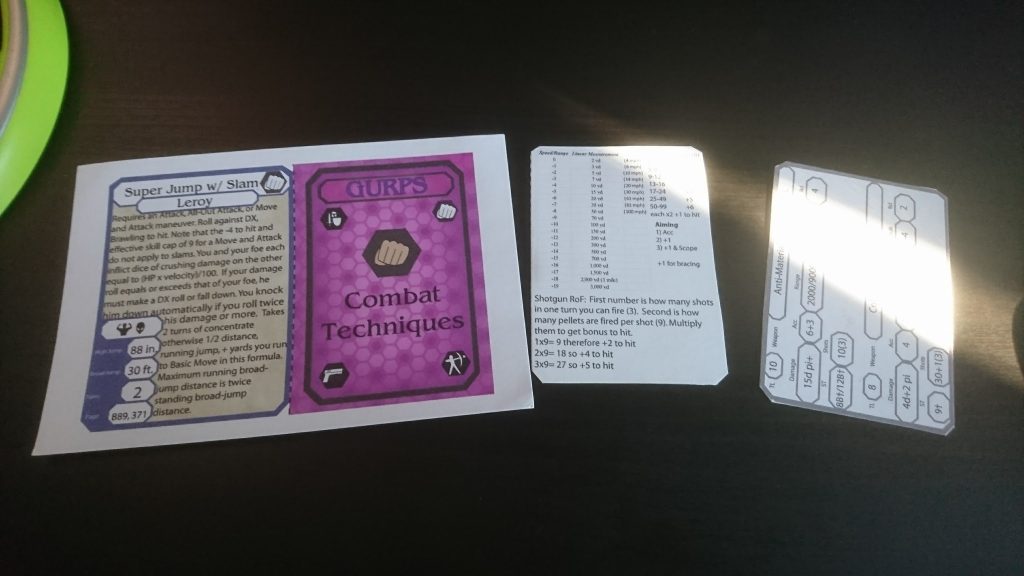 As you can see from the photos above the cards are printed individually on 6×4 blank note cards.  Each pdf has three different variants of the card and are a form which you fill out yourself.  Once you have entered the information that you desire to have just print it out on the note card, score (crease) down the centre, glue & fold, press with a heavy object so it dries flat, then just cut the remaining card edge.  I recommend a hobby knife rather than a scissors.
Two other pdf forms are in the folder, both are used for NPC's and Monsters.  One is playing card size like the Maneuver Cards but you print it on an A4/U.S. Letter size sheet of card stock.  The other is also a 6×4 note card size which you can fill out  and store in a standard recipe box. There is a small area where you can upload a picture unto the card as well.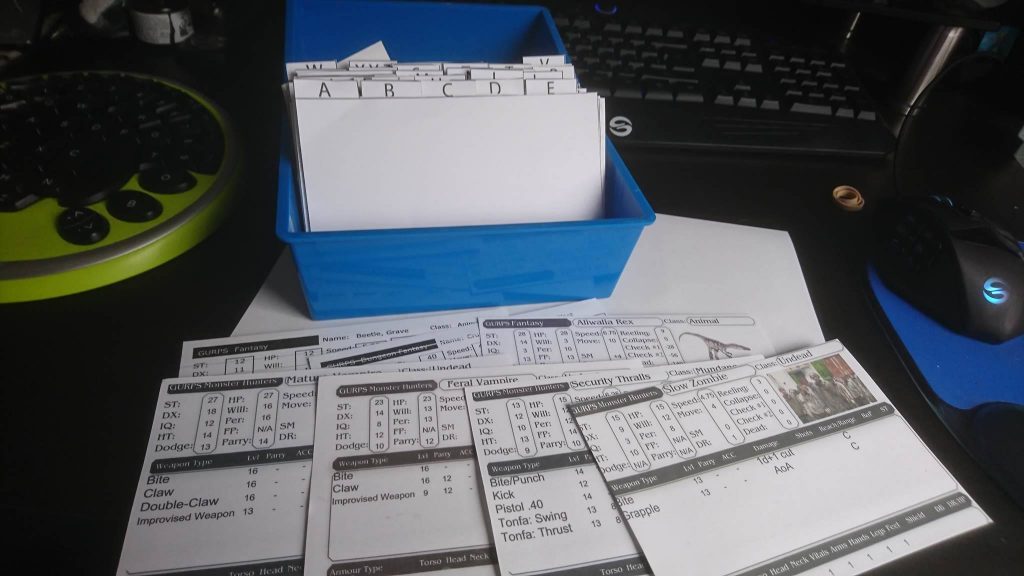 Enjoy! Let me know if you use them, send me links to pictures of your cards!  Any suggestions? Ideas for different play aids?